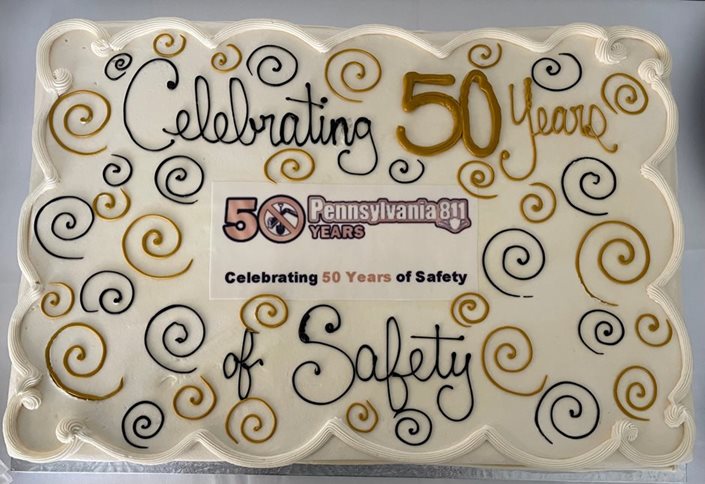 2022 PENNSYLVANIA 811 SAFE DIGGING MONTH CAMPAIGN
Safe Digging Month is an awareness initiative sponsored by Pennsylvania 811 for the month of April.
For fifty years Pennsylvania One Call's mission has been to prevent damage to underground facilities. To promote safety, we provide an efficient and effective communications network among project owners, designers, excavators, and facility owners. Since our inception in 1972, we have increased membership from 6 utilities in one county to over 3,700 underground facility owners and operators in all 67 counties. The service is available 24 hours a day, every day of the year.
The organization incorporated in 1978. The national 811 emergency number went live in 2008. Act 50 (2017) became effective on April 28, 2018, and the electronic "member mapping" service became a requirement for all members. In 2021, Pennsylvania 811 received close to 1,050,000 excavation notifications, and transmitted approximately 6.7 million notifications to their member facility owners and operators allowing essential utility and construction crews to provide vital underground services and repair to critical infrastructure to communities throughout Pennsylvania.
With the new infrastructure improvement bill approved, Pennsylvania 811 and its members are anticipating a significant increase in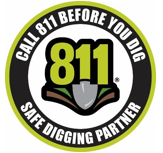 call volume within the next five-years. We encourage you to get involved by promoting safe digging practices within your community to help us change behavior. Safe Digging is a shared responsibility among excavators, homeowners, facility owners, and municipalities. The call before you dig process helps to prevent injuries, property damages, inconvenient utility outages, and fines.
Traditionally outdoor projects start in the spring. Pennsylvania 811 Safe Digging Month serves as a reminder to all excavators and homeowners to call 811 at least 3 business days before you dig, so that the approximate location of their underground utility lines can be identified and marked by facility owners.
Join us in raising the public's awareness of underground safety.
Most of our grassroot efforts include public awareness campaigns you can involved by using our graphics. The message is simple "Call 811 Before You Dig". You can promote in your publications, social media, community marquees, council or municipal meetings.
For those who want to do more, you may contact us at contact@pa1call.org to discuss ways to share costs in advertising opportunities.
---
April 2, 2022 press release: Every digging project, no matter how large or small, contact 8-1-1
Pennsylvania Public Utility Commission (PUC) webpage: Recognizes Safe Digging Month; Underscores Safety Issues
Rep Jason Silvis and Bill Kiger Discuss 811
Thursday, March 31, 2022
2022 PUBLIC AWARENESS CAMPAIGNS
Current public awareness campaigns promoting safe digging practices across the Commonwealth of Pennsylvania.
---
PROCLAMATIONS, RESOLUTIONS AND LETTERS OF SUPPORT
SUMMARY OF ONLINE OUTREACH ACTIVITIES
| | | |
| --- | --- | --- |
| | Vice Chairman Coleman on National Safe Digging Month | |
2022 SAFE DIGGING MONTH COMMUNICATIONS PLAN
Campaign materials include written communications, artwork and logos, templates, and social media hash tags and snippets.